Cutting-Edge Graphics Software Creates Powerful Infographics From Scratch In Minutes
With No Photoshop…
Unleash the power of infographics in your business with our new app.
Perfect for your own marketing or as a fully charged offline client marketing service.
Intuitive Drag And Drop Elements
Powerful WYSIWYG editor
Incredibly Easy And Powerful
Hundreds Of Built-In Graphics
Create Unlimited Infographic Designs
Easy change colors and fonts
Comes With Personal & Developer License
… Saving You Time & Money On Expensive Designers!
Grab Full Access to Instant Infographics Creator Today… One Time Investment
Once the Timer Below Hits Zero, The Price Increases Significantly..
It's probably no news to you that marketing requires powerful branding and traffic whether you sell your own products and services, run an affiliate business or work with small businesses in your local city.
Infographics are arguably one of the easiest way to grow your business. In fact time and time again they have been proven to systematically increase traffic and brand awareness.
In fact consider the following facts:
Statictics from social network Digg reveal that since 2010, infographics on Digg have increased by 250 times!
The average online infographic pulls in 875 backlinks spread over an average of 79 unique domains.
According ton a recent survey, 51% of Business to Business marketers will use infographics in 2016.
If you think about it, you have probably been exposed in the last couple of days to some form of infographics
… and innovative companies are adopting infographics marketing strategies to build their brand, reach more customers, build more backlinks and generate more targeted traffic.
Smart businesses simultaneously distribute infographics on Facebook, Twitter, Pinterest and other social networks, blogs and websites to maximize their reach.
So whether you need more customers for your online business, or wish to help other small businesses to get more customers you can only benefit from infographics.
But creating designs is hard, Designer are EXPENSIVE & Other design software is too difficult & Technical to use!
You have just a few options when it comes to your branding and personally I have done it all… Paid hundreds of dollars on designers who haven't delivered the designs I wanted, worked with difficult software which takes months to learn and takes ages to actually create a design…
… And for all that hassle your wasting hours of time, when you should be spending that time actually building your business…
So whaddya reckon?
Does spending hundreds of dollars on designers or wasting hours of your time trying to come up with a decent design sound good to you?
Heck no!
We thought that's a bad plan as well…
And that's why we're so excited to introduce to you…
Not really a viable option for people who need solutions now, right?
Well, this will no longer be your problem from today!
Introducing
Instant InfoGraphics Creator
100% Online, Point & Click Infographics Creator Software
Infographics = Increased Brand Authority, Backlinks And Traffic
Don't Miss Out On The Cutting Edge Of Online Marketing
Simple But Powerful Interface… Just Click, Drag And Drop
— Click Play & Watch This Short Demo Video —
Incredibly Easy And Powerful
Create your infographics with our 100% Live editor. The unique technology driving our infographics creator means no need to refresh, preview or reload. You see the changes you make to your content and layout live on the page.
Create Unlimited Powerful Infographic Designs…
Choose from a variety of built-in infographics elements and create your infographics the easy way. With our infographics creator the sky is the limit. From the get-go, we built Infographics Presence with high-resolution graphical elements so that you can create beautiful infographics that attract viewers.
Intuitive Drag And Drop
Create powerful infographics in minutes, even if you have zero design experience, with this infographics creator.
Simply launch the software and start designing (100% WYSIWYG).
Hundreds Of Built-In Graphics
Over 500 high resolution graphics, icons and logos to fit ANY infographics design you might need.
These include pie charts, bar charts, labels, patterns and more. You can even share your own amazing infographics designs with our premium infographics creator.
Power User Features
Take control with unlimited undo/redo, text shadow features, and more.
Save your designs on the cloud to edit in the future.
Plus 25 Templates To Get You Started
Point, click and customize any of these templates in real-time. Our premium infographics creator includes designs for various types of online and offline niches.
PLUS: Check Out The Bonuses You'll Get

FREE

If You Buy Today…
Fast Action Bonus #1.
Create BuzzWorthy Infographics: ($27)
Step-by-step training shows your customers how to create buzz-worthy infographics for blogs, Pinterest, and more!
Brainstorming your infographic
Planning it
Deciding on elements to include
Creating your infographic
Finding tons upon tons of resources including links to free graphics programs
How to make it buzzworthy
Fast Action Bonus #2.
Ultimate Stock Images: ($97)
1000+ high resolution stock Images for Your Blog Posts, Videos, Social Media Sites, Ebooks and More To Gain More Engagement from Your Prospects and Customers . . .
Why spend hours searching the web for just just the perfect image for your project? Save time & energy with Ultimate Stock Images!
Fast Action Bonus #3.
480 Vector Characters: ($97)
So Why Should You Be Using Instant Infographics Creator
Infographics are one of the most shared element of any website and have been used by some of the biggest companies in the world to quickly send your messages Viral. Perfect for Building Authority, Generating Viral Traffic and Getting Quality Backlinks from High PR Sites in your Niche.
And Developer Rights for Any Infographics You Create!
Sell your Designs to Offline Business Owners for $99+ Each and Immediately make back your investment
in Instant Infographics Creator with just a few clicks of a mouse!
If your target audience are business owners, entrepreneurs, and startups then you're going to absolutely love this!
There is no shortage of demand for factual and inspirational content in the Business world, and unlike 'Internet Marketing' which is actually a very small sub-niche, the general Business world is many times BIGGER.
Did You Know?
In 2010 there were 27.9 Million small businesses in the US alone. As of 2014 that number grew in excess of 36 million! [SOURCE: Census.gov]
Approximately 543,000 new businesses get started each month [SOURCE: Forbes.com]
At the start of 2013, there were ~4.9 Million UK private sector businesses, of which 99.2% are considered Small Business. [SOURCE: Gov.uk]
It's not just English speaking countries. Where we come from, statistically every 1 in 180 people identify themselves as Entrepreneurs.
So whether you're targeting small to medium enterprises or big businesses, to say that you have evergreen audience is an understatement.
Regardless of their business sizes, every entrepreneur turn to factual and empowering messages to grow their business.
And what better way to deliver it in the form of Infographics!
But… Graphic Designers & Design Software
Are Super Expensive Right?
Yes, to hire a graphic designer you'll be paying upwards of $100-$1,000's of dollars…And software such as adobe Photoshop and other apps cost you monthly fees of up to $47 p/m for their design suites…
… And although we are going to also be turning this app into a monthly payment plan, if you get access today during launch promotion… We're giving you a LIFETIME account! No monthly fees, no extra charges just a small one time price and much less than you would pay for just one design from a graphic designer!
You are taking no risks when you purchase Instant Infographics Creator today as with all our products we offer a full 30 day money back guarantee! So don't miss out on your lifetime account and lock it in now before the one-time launch price discount ends…
Full 30 Day 100% Money Back Guarantee
You are only a few seconds away from having the full power of Instant Infographics Creator right at your fingertips.
Just click on the buy button below and as soon as you make your purchase you will have instant access – there is nothing to download, nothing to install and nothing to confuse you. Your purchase is backed by our 100% money back guarantee too, so if within 30 days Instant Infographics Creator has not become your go-to infographics design software, simply let us know and we'll send you every one of your pennies back. It's simple, easy and 100% secure.
Let's
REVIEW

– what you get today:
Get Access To Instant Infographics Creator – ($197 Value)
Video training on how to use Infographics Creator – ($67 Value)
Hundreds of In-Built Graphics – ($47 Value)
25 Ready Made Templates – ($67 Value)
Bonus #1 – Create BuzzWorthy Infographics – ($27 Value)
Bonus #2 – Ultimate Stock Images – ($97 Value)
Bonus #3 – 480 Vector Characters – ($97 Value)
Total value you get today: $626
Sounds awesome – but I bet it's going to be expensive, right?
Get Instant Access To Instant Infographics Creator Today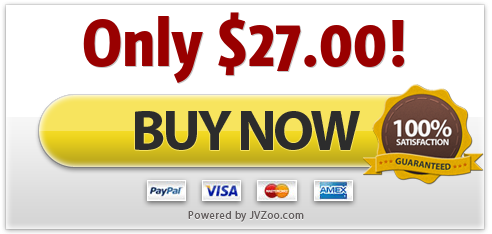 This is a time-limited offer, hurry to secure your copy of this amazing product at the lowest price possible.
We reserve the rights to increase the above fee at any point so act fact to avoid any disappointments.
~ Frequently Asked Questions ~
Q: Do I need to install this or do I access it online?
It is a web application so it works 100% online, there is nothing to download or install. You can access it from any browsers with an internet connection.
Q: How many graphics can I create?
More than you could count 🙂 Unlimited! With your account you get full unlimited access to create as many graphics as you want!
Q: Can you upload your own images and logos into the software?
Yes you can upload your own images, JPGs, GIFs and PNGs. outputs high resolution JPG images.
Q: Can I use Instant Infographics Creator for my client's work?
Yes, you can! Works produced from Instant Infographics Creator can be used for your clients. You get the Developers License so you can even use our software as a money making machine!
Q: Do you provide any training on how to use Instant Infographics Creator?
Yes, absolutely! You will find full training in our members area. We show you exactly how to use this software. It is easy to use but don't let the simplicity of our software fool you. There is a lot more you can do when you master Instant Infographics Creator!
Q: Is there any monthly charges or costs?
No! As long as you get access today or during this special launch promotion, you will receive access with no restrictions and no future payments!
Q: Is there any refund policy or guarantee?
Yes, as mentioned earlier we hold to a full 30 day money back guarantee. So if for any reason you would like to cancel your account and get your money back, simply submit a support ticket and we'll get your refund processed within 24 hours!
… Saving You Time & Money On Expensive Designers!
Grab Full Access to Instant Infographics Creator Today… One Time Investment
Once the Timer Below Hits Zero, The Price Increases Significantly..